In today's highly competitive publishing world, I've long since learned to appreciate and rejoice in each and every little progress along the way, to keep myself motivated and moving forward, one small step at a time. It also gives me great pleasure to share the good news as they happen with my readers, friends, and supporters, who have lent purpose to my efforts and whose encouragement has helped push me across the finishing line each time.
And so, allow me to share a couple of exciting news that have just arrived in the first days of the brand-new year.
For starters, I was bowled over and humbled by a wonderful review of Rain Falling on Tamarind Trees from the Midwest Book Review, which appeared in the Small Press Bookwatch January 2018 issue. It reads:
"Filled from cover to cover with historical and cultural tidbits and personal reminiscences (and illustrated with over forty photographs), "Rain Falling on Tamarind Trees" offers an insightful and fascinating glimpse of a tropical Southeast Asian country that is now fading from the awareness of the American public. Impressively informative, exceptionally well written, and an inherently fascinating read, "Rain Falling on Tamarind Trees" is an especially recommended addition to both community and academic library Contemporary Travel & Travelogue collections."
And then a few days ago, the book hit #1, #2, and #3 in three different categories on Amazon France (amazon.fr): Southeast Asia History, Southeast Asia Travel, and Travel Reference & Tips, respectively. This was the second time it had hit #1 in its category (having done so for the first time back in early December), but it was the only time so far the book had simultaneously occupied the #1, #2, and #3 spots in three different categories. As fleeting as rankings go (these exciting numbers only lasted for a day), I've been over the moon since.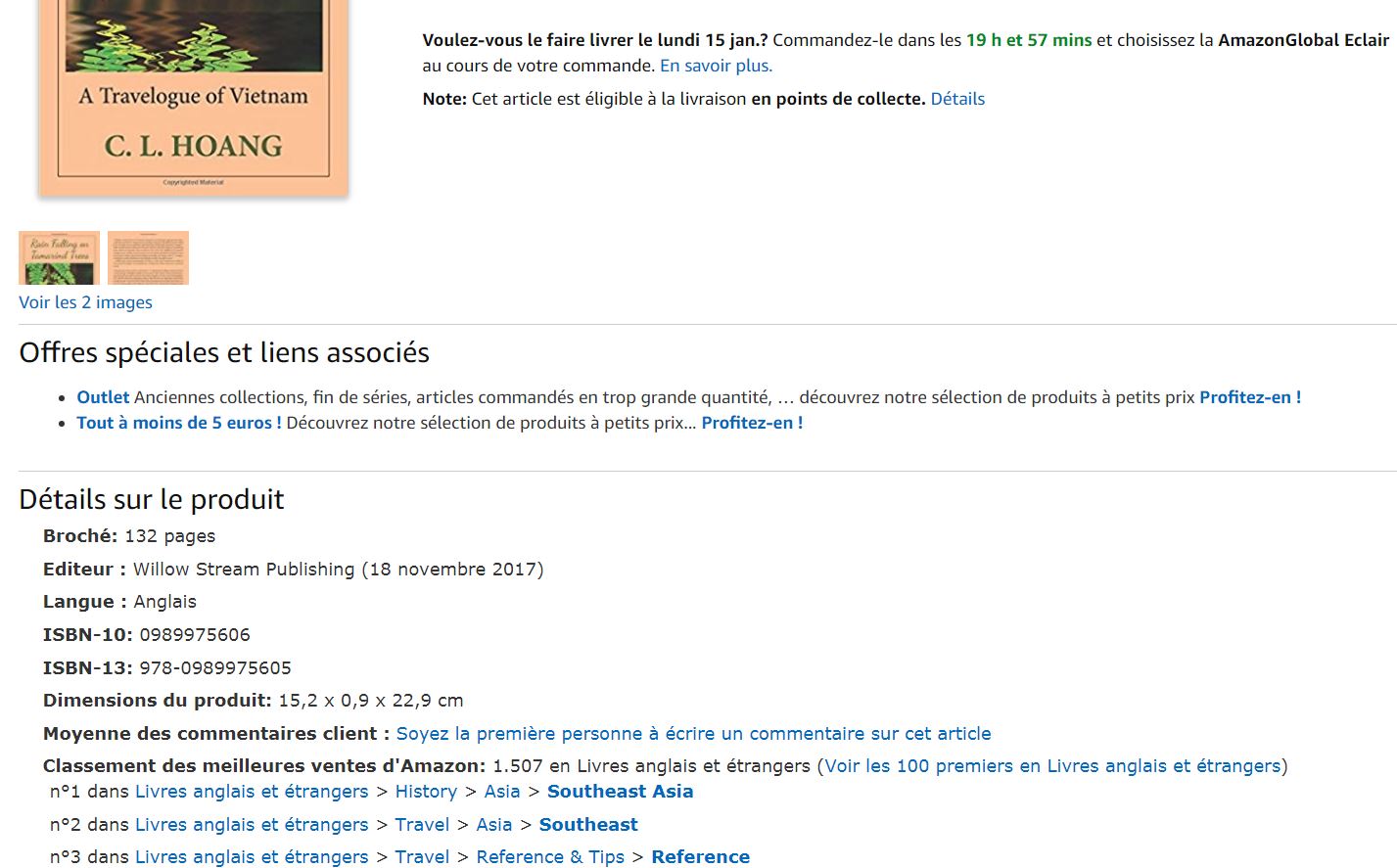 I'm thrilled to share these little successes with you as a token of appreciation for your continued support and encouragement. I wish you all A Successful and Happy 2018!