As Roger Connors, a widower with no children, ponders whether to pursue aggressive treatment for his cancer, a cryptic note arrives from a long-lost USAF buddy announcing the visit of an acquaintance from Vietnam. The startling news resurrects ghosts of fallen comrades and haunting memories of the great love he once knew.
Shocking revelations from his visitor uncover a missing part of Roger's life he never dreamed possible. Peeling back one layer at a time, he delves into a decades-old secret in search of answers and traces of a passion unfulfilled.
From the jungles of Vietnam through the minefields of the heart, Once upon a Mulberry Field follows one man's journey to self-discovery, fraught with disillusionment and despair but ultimately redeemed by the power of love.
Bronze Medal (Cultural Fiction), 2015 Readers' Favorite Book Award
Honorable Mention (General Fiction), 2015 Eric Hoffer Literary Award
Honorable Mention, Writer's Digest 22nd Annual Book Awards (2014)
Gold Medal Winner (Historical Fiction), 2014 Global Ebook Awards
Grand Prize Winner (Fiction), 2014 LuckyCinda Book Contest
Finalist (Historical Fiction), 2104 National Indie Excellence Book Awards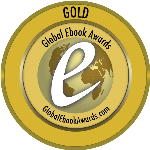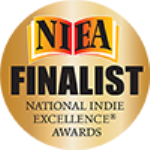 Reviews for "Once upon a Mulberry Field"
Honorable Mention (Genre Fiction), 2014 Writer's Digest Book Awards
Once upon a Mulberry Field by C.L. Hoang is a heartfelt story that takes the reader deep into the Vietnam War through characters that ring with authenticity and make us think about the human condition. Those who want to know more about the war in Vietnam would do well to read this wonderful novel. The reader will have no doubt as to why this touching novel took the author six years to complete.
The cover is graced with one of the most lovely pictures I have seen in a long time. I love the colors. The lush landscape and brilliant orange and yellow sunset come to life despite being what could be called "marred" by the presence of the helicopter. I wonder what the young woman is thinking as she looks upon the scene. Very emotional and moving cover. Kudos to the artist.
Immediately I was drawn into the book and wanted to find out what happened. The author chose a point of view that not every author can handle with skill — first person — but the author does a fine job with this perspective. This wasn't an era I knew much about, but what I especially like about the story is that it goes beyond the events and makes the thoughtful reader contemplate the larger issues of life and death we all must face. With deep inner and outer conflict, romance, characters we can all care about, and a superb plot, ONCE UPON A MULBERRY FIELD is a book well worth the reader's time. I hope it won't take C.L. Hoang six more years to write another novel!
—Judges' commentary
Grand Prize Winner (Fiction), 2014 LuckyCinda Book Contest
Beautifully written . . . As much a historical account as an epic heartfelt journey of the human spirit . . . Brilliant!
—Judges' comments
Finalist, 2012 San Diego Book Awards (Unpublished Novel)
Compelling story . . . written with much thought and preparation . . . The content is so rich and wonderful . . . (This book) is different from anything I've ever read or judged before.
—Judge's comment
Once upon a Mulberry Field is a poignant, heartrending story of American and South Vietnamese friendship, respect, and love, set at the height of the Vietnam War. Through a unique insider's view, this intriguing novel gives the reader a close-up look at personal aspects of the war. C. L. Hoang has masterfully captured that turbulent chapter in the United States and South Vietnam history. Readers will be moved by this historically important, unforgettable book. I could not recommend it more highly.
―Dave Carey, Captain, USN retired, former POW in the Hanoi Hilton,
Author of The Ways We Choose: Lessons for Life from a POW's Experience
C. L. Hoang's novel, Once upon a Mulberry Field, brings gripping authenticity and new perspective to the Vietnam War. Through an array of American and Vietnamese characters, we experience the charm and beauty of this lush, war-torn country—interludes of love stolen between unspeakable loss. Set at Bien-Hoa military base near Saigon in 1967, the height of the war and the Tet Offensive, as well as decades afterward in California, this book will move you to tears. Yet it ends with a redemption impossible to foresee.
―Kathryn Jordan,
Author of the novels Hot Water, Gladys and Capone, and In the Time of Apricots
Once upon a Mulberry Field is a captivating story that rings true and will bring back countless memories for those who served in Vietnam. For others, it provides insight into the ironies and tragedies that were part of the Vietnam experience.
―Peter Caldwell, M.D.
Author of Bac-si: A Doctor Remembers Vietnam
This book moved me on two levels. One, I felt myself falling backwards through time . . . riveted by the account of a young American landing in Vietnam and finding his way amid bombings and bloodshed, but also, friendship . . . On another level, this is the story of a love affair, and I cried my eyes out toward the end. What a skillful portrayal of the human condition. We're all just fighting to create a good life for ourselves and our loved ones. How wonderful if it all works out, and how bittersweet, if not . . . This is a beautifully-wrought story . . . C.L. Hoang has written a first class debut novel. I hope there will be many more.
―Lynne Spreen,
Author of Dakota Blues, and Middle-Age Crazy: Short Stories of Midlife and Beyond
To describe the writing in this book as eloquent is an understatement. C.L. Hoang transports the reader through time back to war-torn Vietnam.  His description of what it was like to be a soldier during this time in history is poignant.  The characters that we grow to love throughout this amazing novel are multidimensional and familiar to the reader . . .  making this novel a hard book to put down. Despite my lost sleep, I found Once upon A Mulberry Field to be one of the best stories I have read in a long time . . . There is something for everyone in this novel.  It touches upon the brotherhood of soldiers and the pain of a challenging love story. My only moment of disappointment with this book was when I came to the end, I felt like I was saying goodbye to old friends and I wanted more.  Hopefully C.L. Hoang will treat us to another wonderful novel.
―Judith A. Habert,
Publisher/Editor-in-Chief of San Diego Woman Magazine
The author fully inhabits the American doctor he created as his main character. He also is pitch-perfect with details, both about military life and about life in America . . .
―David Willson,
Books in Review II, Vietnam Veterans of  America
Click here to read the latest reviews posted on Amazon.com.