As mentioned in an earlier post, the summers of my youth in Saigon were painted in brilliant red and orange from luxurious blooms on poinciana trees all over the city. But here, in sun-drenched Southern California, summer ushers in a different color—the purple-blue freshness of jacaranda blooms. My first summer after moving here, when I looked up and saw those beautiful blue clusters lining the city streets everywhere, I couldn't believe my eyes. Ever since then, this lovely shade has become the color of summer for me.
Even after all these years, my fascination with the jacaranda blue has never waned. Whenever I spot a beautiful tree outlined against the summer sky, it's impossible for me to resist snapping a few pictures. The photo above was taken just before the 4th of July weekend on a small street close to where I live, and I thought I would share it with you—as my summer gift to you, and as a token of my appreciation. For you see, I'm very excited to also share with you some recent good news about Once upon a Mulberry Field, which you're all responsible for making happen.
Thanks to kind reviews from readers such as you, who cared enough to take the time and effort to post your comments on Amazon, the book has recently reached #2 on Amazon's Top-Rated in Asian American Literature, as shown in the snapshot below.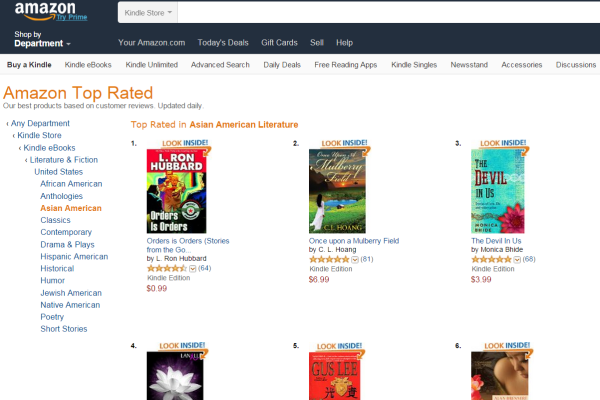 This is beyond my expectations, and I can't thank you enough for all your encouragement and support.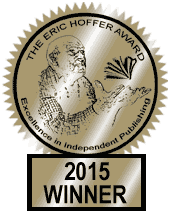 Also, in May, I was notified that Once upon a Mulberry Field had received an Honorable Mention for General Fiction in the 2015 Eric Hoffer Literary Award. This is an international award that "honors the memory of the great American philosopher Eric Hoffer by highlighting salient writing, as well as the independent spirit of small publishers." I am honored to have been part of it.
Lastly, even though the book did not win an IBPA Benjamin Franklin Award this year, I did get back this following comment from one of the judges: "#1 Wonderful story. No dry eyes when I put this book down." That alone was prize enough for me.
So, once again, I thank you for making all this possible with your kind support and encouragement. I hope to have more good news to share with you in the future. In the meantime, have yourselves a wonderful, glorious summer!