This is a happy addendum to my recent post on Friday Dec 8.
A day after I published the post and three weeks removed from the release date, Rain Falling on Tamarind Trees hit #1 on amazon.fr (France) among Books in English and Foreign Languages on Southeast Asia History, and #4 in Travel References. I was ecstatic beyond words. The book remained at the top of the list just long enough for me to capture a screenshot so I can remind myself later that yes, it did happen for real!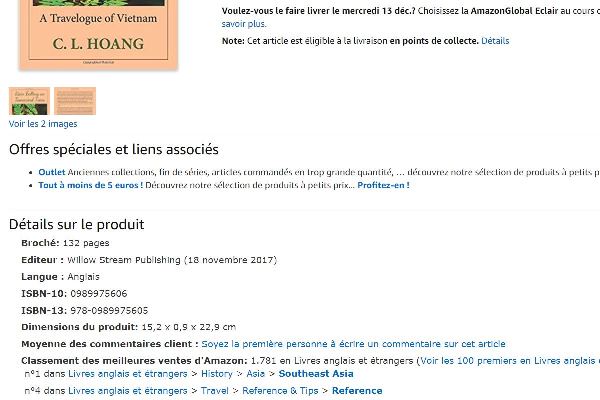 As an independent author not associated with a big traditional publishing house, I've learned to celebrate and learn from each and every milestone, no matter how big or small, so I'm thrilled to share this exciting news with you, my friends and supporters. My guess is I owe this to a small group of high school friends from Saigon who now live in France and are kind enough to help me spread the word over there. As always, word of mouth is still the best advertisement.
Christmas has come early for me this year. I wish all of you a Jolly Holiday Season filled with the best things in life.